Take a drive down Johnston Road into the heart of Ballantyne, past I-485 and past the huge monoliths on the 4 corners of Johnston and Ballantyne Commons Parkway.   You will pass the  Ballantyne Hotel and Spa and Ballantyne Village - continue  just a little further to the Ballantyne Country Club Neighborhood.  This subdivision is actually located on both sides of Johnston Road.  The golf club is on the right and the swim and tennis club is on the left.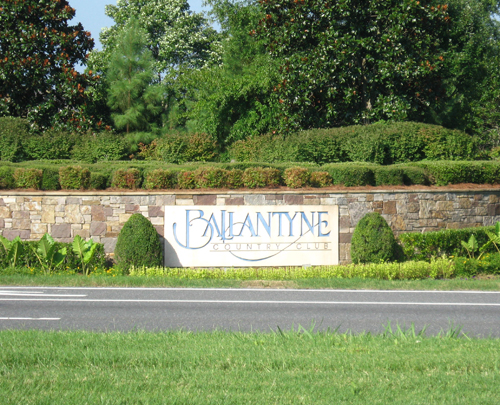 This neighborhood is lovely, reminiscent of traditional architecture with rolling green yards and peppered with Georgian-style homes with their graceful columns.  However, there are all styles of homes in Ballantyne Country Club:  French Country, Traditional, Transitional and some of these are  huge estate homes with as many as 8 bedrooms and 8 full baths with 13,000 plus square feet!  These mansions include enormous heated pools, pool houses complete with bedroom and bath, saunas, wine rooms and in-home theaters are popular too.  Even  private putting greens can be found on the grounds of some of these homes!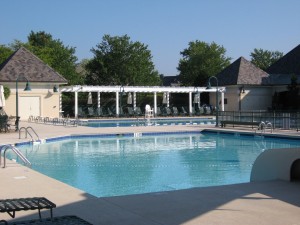 And the energy  is high as seen in the activities offered by the Ballantyne Country Club Homeowners' Association.  The Swim & Tennis Center offers theme parties, Mom's Morning Out, Movie Madness and a Dinner Club as well as special events such as Wellness Seminars, Parents Night Out and so much more!
And the facilities are beautiful.  There are several tennis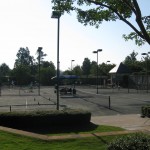 courts, a large pool with a water slide & the playground includes a huge sandbox.  Lessons are offered for tennis and swimming.
The Ballantyne golf club and golf course offer a lot of activities too.  The golf course was designed by Rees Jones, including driving range, putting greens and a short game area.  There are two Ladies Leagues, couples tournaments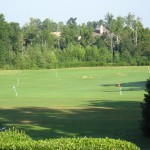 and children's events – something for everyone!
Home sales in Ballantyne Country Club have been amazingly good!  During the past 12 months, 61 homes have sold.  The average price was $745,866 and the average days on the market was 106 days. ( The average days on the market in Charlotte is approximately 150 days.)  There are currently 31 homes for sale in Ballantyne Country Club ranging in price from $489,000 to $4,950,000!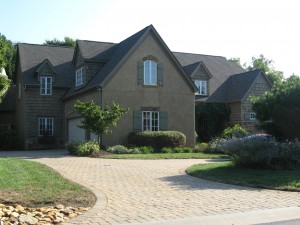 The proximity to shopping, dining, office space and the interstate make Ballantyne Country Club a great location in South Charlotte.  This is the type of neighborhood where families put down permanent roots and  friendships are formed that will last a life-time.    I hope you will take a drive down Johnston Road and see what all the "buzz" is about in Ballantyne Country Club!