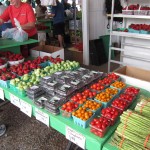 Mom always said to eat your fruit and veggies. I would try to hide the brussel sprouts under the mashed potatoes; but,it wouldn't take her long to figure it out…busted!…again Don't tell Mom I told you this, but her idea of brussel sprouts was out of a box from the freezer…even swimming in butter, they tasted like kerosene to me. It was many years later I discovered fresh brussel sprouts, sauteed in olive oil and garlic with freshly ground pepper, would become a favorite side dish of mine!
So, what's my point? Didn't you read the title of this blog?? Kings Drive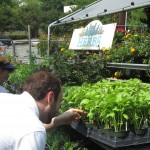 Farmers' Market, a longtime Charlotte institution, is a great place to pick up fresh produce, flowers & herbs for your garden, fresh eggs and anitbiotic-free meats. Every year we drive by their location on the corner of Kings and Moreheadin anticipationof the sign announcing the first day in April when they would officially open for the season…you can almost here the collective sigh of south Charlotte when wediscover we will have another year of red, sweet strawberries, South Carolina peaches which bake up into the best peach cobblers andLincoln County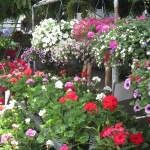 heirloom tomatoes for our 'mater sandwiches…Mr. Simpson has run that corner market for many years: fresh food in the spring and summer, pumpkinsin the fall and the most gorgeous Christmas trees during the holidays…
Charlotte is blessed with many good farmers' markets and produce stands; but, the friendly folks at the Kings Drive Farmers Market treat you like family. Heck, they even have a cookbook filled with recipes from their loyal customers, including my famous squash casserole….oh yeah…almost time for making that and roasting the delicious silver queen corn on the grill. Is your mouth watering yet??
Kings Farmers Market: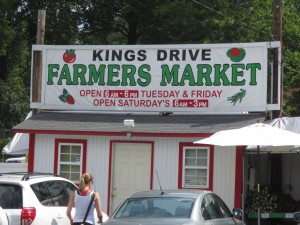 Open Tuesdays, Fridays and Saturdays:
Tuesday and Friday: 7 a.m. to 7 p.m.
Saturday: 7 a.m. to 3 p.m.
Location: S. Kings Dr. and E. Morehead St. Charlotte, NC 28207