Ballantyne Celebrates Thanksgiving and Invites You & Yours to Join!
Get ready to eat some delicious home cooking, that you don't have to cook!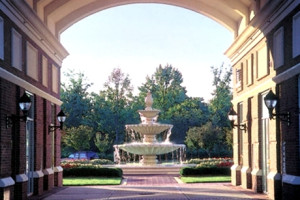 Join The Ballantyne Hotel & Lodge for one of Ballantyne's most loved traditions. Their Thanksgiving Brunch is to-die-for! Not feeling up to making a big Thanksgiving feast? Want to take it easy, you can! Head over to theBallantyne Hotel & Lodgethis Thanksgiving,Thursday, November 28, from Noon until 4pm. That's right, just leave the cooking to the chefs and relax and enjoy yourself. What's on the menu? Seasonal salads, a plethora of carving stations and regional accompaniments and of course, it wouldn't be a true holiday meal without decadent desserts! The ticket price is $65 per person, $32 for children, (ages 5-12), and complimentary for children ages 4 and under. PLEASE NOTE that pricing does not include alcoholic beverages, tax or 23% service charge! Private dining rooms will be available for larger groups, but remember to make your reservations as they are required! Call 704.248.4100 to make your reservations today. Want to know more, check out the Ballantyne Hotel & Lodge Facebook page.
Looking to move to Ballantyne? Check out some of these homes for sale in the Ballantyne Area…
Search Charlotte Homes for Sale in the Ballantyne community
Search Charlotte Homes for Sale in Ballantyne Country Club