Food Trucks Come to Ballantyne
Love food? Love open-air food truck rallys? Be sure and satisfy all your cravings for drive-in-esque food at one of Ballantyne's Food Truck Rallys…

What's new? For starters, theWingzza Food Truck has an entirely re-vamped menu that you will love! In addition to their to-die-for pizza and wings, Wingzza now offers wraps and shrimp! Clickhereto view their new menu. The Wingzza Food Truckwill be parked at the Brixham Tent every Wednesday, so be sure and take your lunch break here to eat up some delicious food truck fixins!
Also be sure and catch the Roaming Fork food truck as it visits Ballantyne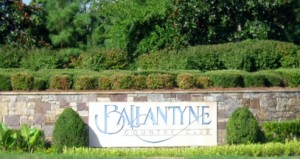 Corporate Park for lunchtime on Thursdays! Who doesn't love fried deviled eggs? Check out TheRoaming Fork's full menu here.With a huge variety of dishes, Roaming Fork is serving up food all over town. Whether youre in Ballantyne, University, or Uptown, this truck will be somewhere nearby! Roaming Fork offers a ton of sandwiches, tacos, and other dishes. Is it lunchtime yet?!
Want to know about more Charlotte-area food trucks? Read more here:http://charlotte.cbslocal.com/top-lists/best-food-trucks/