If you live in Ballantyne and love chocolate, then you must head out for an evening with the chocolatier at 11318 N. Community House Road in Ballantyne!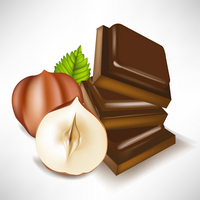 Join The Secret Chocolatier
There's only one more opportunity left,March29th, so reserve your spotby calling the chocolatier's daughterRobin or call 704-323-8178, dial our operator extension at 0 and we can hold your spot over the phone too. Please note: Tickets must be paid for before the event. Each ticket is for two individuals, so it could be for anyone who needs a special night out. As the Chocolatier says on his website, perfect for any occasion: "Date night? Daddy-daughter? Friends with a sweet tooth? An indulgent moment for all."
Whats a "Dessert Course?"
First off, asimple plate of delicious chocolate to munch on before the main chocolate entre, which is followed by something palate cleansing that will lead you into our dessert course. A little doggy-box for you to take home any items you want to save for latermight even have a take home treat too. (YUM!) This all sounds too good to be true!
Read more:http://homemadechocolategifts.com/2014/an-evening-of-chocolate/