Fireworks Boom in Ballantyne!
Happy Fourth of July y'all! As we ease into our Southern Summer, here are a few classic events that will be held to celebrate the Fourth in areas close by and surrounding Ballantyne! Don't miss some of these awesome ways to celebrate!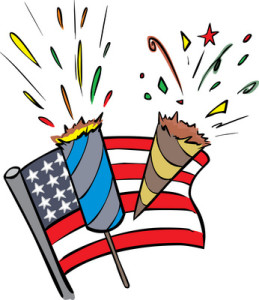 Lake Wylie, S.C.
3990 Charlotte Highway
Lake Wylie, SC
Lake Wylie provides a very large annual display, and it's an annual tradition for many. The best viewing is from the area around the Buster Boyd Bridge that crosses over the lake. There's the boat landing and several restaurants, all of which will provide excellent viewing.
Indian Trail 4th of July Festival
Festivities begin at 9:30 a.m.
Kannapolis Intimidators ballpark
All-American Community Celebration at 6 p.m. (there is no Intimidators game)
4th of July Festival at Birkdale Village
From 10 a.m. to 1 p.m. Festival includes bike decorating, face painting, balloon creations, bounce houses, a community arts project, bike rodeo, parade, and a water fight.
Waxhaw 4th of July Festival
Includes a parade in historic downtown at 10 a.m., and a beach party from 4:30to 8:30 with food, live music, and fireworks.
Tega Cay 4th of July Celebration
Festival begins with a parade at 9 a.m. and includes swimming, fish fry, live music, and fireworks.
Read more here: http://charlotte.about.com/od/eventscalendar/a/fourthofjuly.htm