The Queen City's Historic Event Venues!
Charlotte residents don't typically think of Charlotte as a city with a lot of historic structures to offer, but this is incorrect- there are a plethora of unique-to-Charlotte landmarks. I am featuring a few that are available for leasing out for events and also offer catering services.
The Dunhill Hotel – The historic luxury hotel is Charlotte's premier location for memorable trips and events. http://www.dunhillhotel.com/
Grace AME Zion or Grace on Brevard – One of Charlotte's first organized churches for blacks, Gracewas built in the late 1800s and retains its original stained glass windows. It's architectural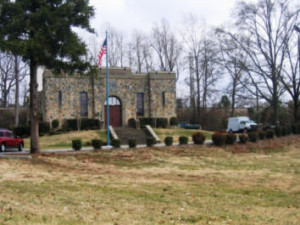 style is Gothic Revival and it is truly a striking structure. https://www.theknot.com/marketplace/grace-on-brevard-charlotte-nc-611497
The Palmer Building – Built in the 1930s, the Palmer Building is the formertraining facility for the Charlotte Fire Department. Designed to impress, this 1930s building has recently been restored by the CharlotteFire Fighters Association as an elegant reception and special events venue. http://www.thepalmerbuilding.com/
Copper – AuthenticIndian Cuisine! Copper is inside the designated local historic landmark on East Blvd. With a really cool bar, this place has flare and the food has great flavor. http://copperrestaurant.com/about-us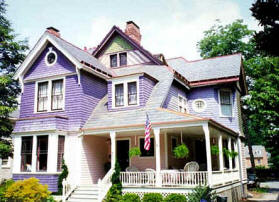 The McNinch House Restaurant – it's in Fourth Ward. A REALLY AMAZING Queen Anne StyleVictorian house that is a local historic landmark. This restaurant has a classic atmosphere and gourmet meals to knock your socks off! With a special feel, this is the perfect place for a romanticanniversary dinner for two or a rehearsal dinner for a wedding. has a very special feel to it. http://www.mcninchhouserestaurant.com/
Alexander Michael's
– Located in the heart of Fourth Ward this pub offers delicious local brews, great food, love the dessert, and awesome staff/crowd.
http://almikestavern.com/