World Cup Fans Rejoice!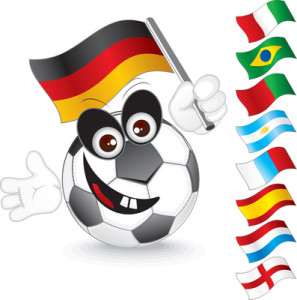 Are you in search of the perfect spot to settle down and watch the World Cup with other futbol fanatics this weekend? Here are a few places in and around the Ballantyne area that will offer the game for viewing, as well as delicious munchies & brewskis!
Hickory Tavern (Ballantyne), 12210 Copper Way #212, Charlotte, NC 28277 – This place has great drink specials and delicious bar food staples… Making it the prefect place to lounge and relax back to watch the big game with your pals!
Fox & Hound (Ballantyne), 15235 John J Delaney Dr, Charlotte, NC 28277 – Fantastic selection of beers on tap and awesome drink specials!
DD Peckers (Ballantyne), 10403 Park Rd, Charlotte, NC 28210 – "A Fun Neighborhood Joint." Love wings? Then you'll love this place, absolutely some of the best wings in town. They have over 20 fabulous wing flavors made fresh daily. Plus great service and a good selections of brews.
Waldhorn Restaurant (Pineville), 12101 Lancaster Hwy, Pineville, NC 28134 – Serves a fantastic Sunday brunch (but it will end at 1:45 this Sunday due to the match). Seating for the world cup this Sunday will begin at 2:30 p.m. No RSVP's will be accepted, seating is FIRST COME FIRST SERVE! During the match there will be a buffet for $12.95 ($10.95 for Beer Club members). Dinner menu will be available from 4 p.m. on…. Go Germany!