The Beauty of a Basement
It's hard to see past the limitations of a basement. The space is often dark, (sometimes dank), damp and unfinished. However, if you have the patience and the vision, you can turn your basement into the room of your dreams. From dark and dank to light and bright- the everyday basement can transform itself into a bright room of endless creative possibilities! It could be a haven from the kids, an adult getaway-game room, your secret uplifting office, or even your family bonus/entertainment room. Whatever your dreams for a special room may be, every opportunity is present in the space of your basement!
For more creative designer ideas for what to do with your basement, check out this fantastic article in the HuffPost and get those creative juices flowin'!: http://www.huffingtonpost.com/2014/02/09/cool-basements_n_4747813.html
Another helpful website is HGTV's Top Ten Basement Remodels: http://www.hgtv.com/decorating/10-basement-remodels-and-renovations-by-candice-olson/pictures/index.html
Did you know thatBasement homes for sale in South Charlotteusually sell for morethan homes without basements. Even though this is the South and we love our screened-in porches and backyard patios, we also recognize that Northerners are onto something with thatextra space down below. Basements are great spaces not only forstorage, but also for lounging and c'mon, it's the perfect space for your go-to game room! Back in 2012, the average sales price for abasement homewas $491,965 ($125/SF); the median sales price for abasement homewas $390,000 ($111/SF). Andremember, appraisers normallygive less value to basement square footage than above-grade square footage.
Basements in Ballantyne ~ Check out some of these great homes with basements!
7832 Seton House Ln,
Charlotte, NC 28277 –

4 beds, 4.5 baths, 4,670 sqft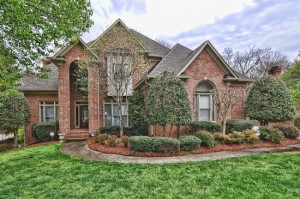 This largecustom-built brick home, with a walk-out basement,and a large deck that's over look a private backyard ,on a cul-de-sac lot, in a great golf community.Over 5,800 SF under roof.Gourmet kitchen w/granite,gas cook top s.steel appliances. and 2 islands.Basement area has a fireplace,media area,game area with bar,a bedroom ,and full bath.Very motivated Seller, all reasonable offers will be considered.
11924 Pump Station Rd,
Charlotte, NC 28216 –

3 beds, 2 baths, 2,781 sqft

If you are looking for a getaway w/in 20 min from Downtown…It's here!! This 3BR/2BA Log/style siding brings you into a pristine natural setting. Just under 3 acres of green space. There are views galore to enjoy throughout the home. Wide plank Flooring, Skylights, tons of Natural Light are inviting. You will love recent updates of the Concrete D/way & Asphalt circular D/way. The Encl Porch w/ New Windows, Carpet & Drywall. Chimney sold "as is" w/ NEW Liner & Guard.

Are you searching for a home with a basement for sale? Or are you trying to sell your home with a basement? Give me a call or shoot me an email! In the meantime, search theseCharlotte Finished Basement Homes for Sale