The Cunane Group has done it again, creating a unique neighborhood located in Ballantyne called Ardrey. Aptly named, Ardrey is located just off Ardrey Kell Road within walking distanceof Ardrey Kell High School. Reminiscent of American homes built in the early 1900's, Ardrey feels like walking through historic Charleston.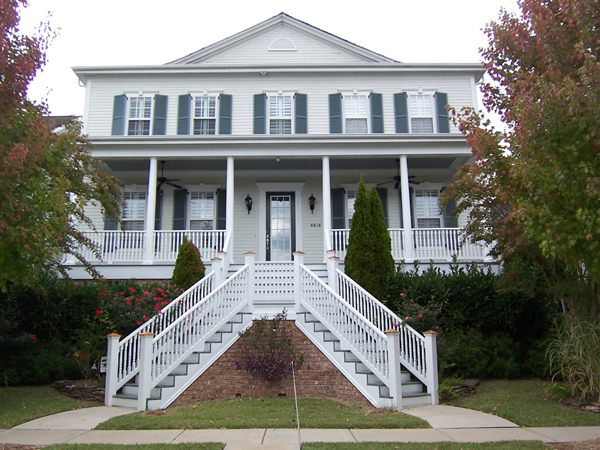 Ardreybrings to mindan earlier, simpler time – homeownersrelaxing on their porches,chatting with neighbors while keeping a sharp eye on their children playing nearby. And children have a lot of areas to play with 53 acres of common space! There are 12 parks, playground, pool, & clubhouse. There's fun for the adults too – Boccie field, a dog park and lots of neighborhood activities. Check out the active Ardrey Homeowners' Association.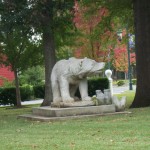 A few other quick facts: Schools are currently Elon Park Elementary, Community House Middle School and Ardrey Kell High School – all well respected schools! (Good for resale!) Ardrey was also named "Neighborhood of the Year" by the NC and Charlotte Homebuilders' Association. 24 homes sold within the past 12 months (10/2009-10/2010) with an average selling price of $443,4000. An average home has 4 bedrooms, 3 baths home with approximately 3300 square feet. UPDATE 2013 – Ardrey is hot, hot, hot! from 3/2013 through 9/8/2013, 17 homes have sold, 4 are under contract and only 1 is for sale! The average selling price is $450,000 but the sought-after Preservesection is averaging approximately $540,000 sales price.
The architecture of these gracious homes with lovely wraparound porches and double-triple balconies is not only cozy but elegant. And the colors are wild! Pale yellows and taupe's mixed with bright greens, purples and pinks! There are approximately 350 homes in this neighborhood – check out the homes for sale in Ardrey .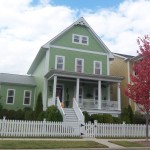 Neighbors watch out for other neighbors too – I was driving through the neighborhood taking pictures of children playing when this big guy walked up to me and wanted to know why I was taking pictures. I was a little surprised but quickly understood he was just concerned. I explained to him I was a Realtor and just writing a blog about the Ardrey neighborhood. He immediately apologized and said he was a secret service agent. OK, I don't know about you; but, I love it when there is a policeman, fireman or one of our men in uniform living nearby…just makes me feel safer. But a secret service man? Too cool! Clint Eastwood living in the neighborhood – Love it!
[flickrslideshow acct_name="lynnjohnsonrealtor" id="72157625235241884/"]