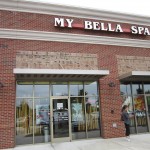 When yourfeet aretired after looking for a home for sale in the Ballantyne area, you should head on over to My Bella Spa for a spa pedicure and a slice of tranquility! My Bella Spa prides itself on giving you the care and attention you deserve to wash away the daily stresses in your life, feeling revived and refreshed.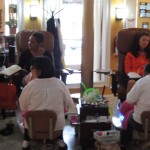 The Buzz dropped in for a simple manicure at their location in the Blakeney shopping center next to Harris-Teeter in the Ballantyne area and was very impressed with the ambiance of My Bella Spa. I was quickly seated and after slathering my hands and cuticles in cream, they slipped them into warm hand-mittens used to soften your cuticles. Kevin was my manicurist and he was amazing. Kevin has worked for My Bella Spa for 10 years, starting at their Stonecrest location. He suggested a product for strengthening my brittle nails and gave me a lovely arm/hand massage which promptly made me want to lay my head down on the table for a short cat-nap…meow!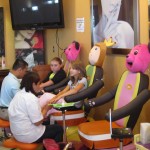 A special note for those of you with children…My Bella Spa has a special section for your tots and pre-teens to have a special mani-pedi. They have a cute little pedicure chairs adorned with different animal heads in cheerful colors, complete with individual DVD players which will delight your children…can you say divas in the making??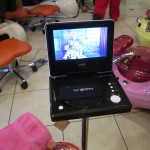 My Bela Spa has two locationsin the Ballantyne area and offers several spa services. So the next time you have a rough day, slip into My Bella Spa,sip ona glass of wine and enjoy an aromatic spa pedicure. You'll be glad you did!