Get Ready for the Ballantyne Fest of 2014!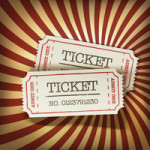 Planning has already begun for Ballantyne's annual festival Leaders of the annual Ballantyne Festival. In fact,festival leaders are currently undergoing a search for an event planner to help themcreate a bigger, better festival!
In recent years, due to neighborhood growth, the festival has become a bigger event than the original small gathering it started out as. Originally asmall gathering of folks at the Morrison Family YMCA, the fest has now turned into an all-day into evening event that features a chili cook-off, a parade of local political candidates, food vendors, and even games for kids. Last year was the first non-profit attempt for the festival and also the first time attendees could sip on a beer in the garden while listening to live music after the chili booths and politicians cleared out.
According to The Charlotte Weekly, In 2013, we laid the groundwork for making the festival an all-day and night attraction, Allen Starrett, one of the nonprofits leaders, said in an email about attempts to make the festival attractive not only to young families, but also to young adults. For example, we launched an evening set that included live music, food trucks and drinks. In 2014, we will expand the afternoon and evening activities so that theres always something fun happening no matter what time you drop by. Our planning team is especially focused on improving the arts and crafts experience.
Since it began, the Ballantyne Festival has become the areas largest neighborhood gathering.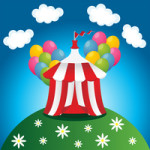 Anyone interested in the position should email his or her resume and proposal to ars@starrettlawfirm.com no later than Wednesday,January 15, 2014.
According to The Charlotte Weekly, this years festival will also include candidates for the U.S. House of Representatives District 9 seat, currently held by Rep. Robert Pittenger; local North Carolina House of Representative and Senate seats; and Mecklenburg County Board of Commissioners seats. Commissioner Matthew Ridenhour currently serves the SouthPark area on the board, and Commissioner Bill James currently serves the Ballantyne area.
Read more: http://www.thecharlotteweekly.com/news/2014/01/ballantyne-festival-starts-gearing-up-early/