The first North Carolina Publixopened this past Wednesday in….. you guessed it! Ballantyne!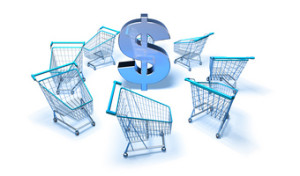 The 56,000-square-foot building on Providence Road West, off Johnston Road, is among the companys biggest, executives said. Its larger than the average grocery store, but smaller than the Harris Teeter at Morrocroft, which tops 72,000 square feet.
The Publix features expanded prepared-food and health and wellness sections, which the company is piloting in Charlotte while it works to introduce them more widely.
Publix is entering an increasingly crowded and rapidly changing Charlotte grocery market. Matthews-based Harris Teeter, the regions No. 1 grocer by market share, was acquired by Cincinnati-based Kroger in January in a $2.5billion deal. That followed a 2012 move in which Harris Teeter swapped stores with Lowes Foods to gain eight new Charlotte-area locations, reducing Lowes Foods presence in Charlotte sharply.
According to the Charlotte Observer: "Publix operates almost 1,100 stores, clustered in the Southeast and stretching from Florida to North Carolina. In addition to its planned 14 Charlotte-area stores opening over the next two years, the company is opening supermarkets in Cary, Winston-Salem and Asheville."
When is the next Publixgrocery storescheduled to open? Publixs next area store openings are tentatively set for the end of March in Rock Hill and the end of April in Matthews.
Want to know more about Publix? Check out their video (below) of the Grand Opening of their Ballantyne Store!

For the full story, read more here: http://www.charlotteobserver.com/2014/02/25/4723568/publix-set-to-open-wednesday-in.html#storylink=cpy