New Developments Planned for Ballantyne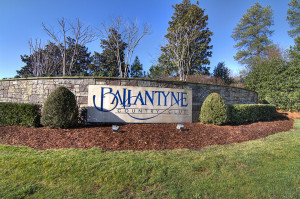 Two Ballantyne-area zoning proposals will bereviewedfor a final Charlotte City Council decision on Tuesday, January 20th. Both projects have already been reviewed by the City of Charlotte's zoning committee.
The first project proposal involves the addition of apartment housing at the intersection of the Morrison YMCA. Theunits would rangefrom 600 to 1,300 square feet and projected rents would be approximately $1,100-$1,900 a month. Theproperty will feature two elevators, and studio to three-bedroom units. On-site amenities will include a pet walk and park, a pet spa, outdoor grilling, a heated saltwater pool and private gathering areas with fire pit.
The second project proposes the addition of a new center for neighborhood services across from the Blakeney Preserve neighborhood. Residents have voiced concerns regarding traffic and other density issues. If the project is approved, the ground breaking is scheduled for early April 2015. Depending on activity, the entire project could be built out in two or three years, Vargosko said.
In an interview with the Charlotte Observer's SouthCharlotte News, Tom Barker, region president for Terwilliger Pappas, said "developers adjusted the project after talking with stakeholders. The company previously was asking for one four-story building and one three-story building. Now developers are asking for a single three-story building. The most significant change is that the two retail out-parcels that bordered the property will be combined and relocated at the corner of Community House and Bryant Farms roads through a land-swap agreement with Harris Land Co."
Read more here: http://www.charlotteobserver.com/2015/01/13/5435972/2-south-charlotte-development.html#storylink=cpy