South End's Design Attracts Home Suppliers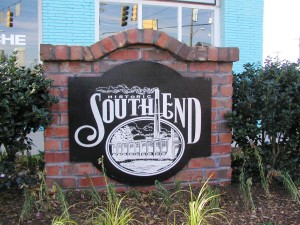 Charlotte'sSouth Enddesign district has become a popular spot for local designers and architects in the home design industry of Charlotte. Bordering Dilworth,South End(the Camden Tremont, Worthington and Hawkins area)is very walkable with tons of restaurants and shops. The restaurants scale from high-end to casual and there are many new breweries and bars in the area. Bordered by South Boulevard on one side of South Tryon Street on the other, Charlotteans think of places like the Spahetti Warehouse and Marks Lamp Shop when they think of "old"South End.

Today local businesses inSouth Endare booming. From lighting shops to designerhousewareboutiques, breweries to antique shops, there are a variety of homegrown businesses inSouth Endurging their customers to support small businesses.
The district is flourishing and mostly with businesses that serve a client base willing to pay for top-of-the-line goods and services. Featuring historic mills and a variety of art galleries, it is only natural thatSouth Endhas rapidly become the area of Charlotte that interior designers, architects and home builders are turning to. Want to read more about Charlotte'sSouth End? Check out this article by the Charlotte Observer: http://www.charlotteobserver.com/2014/04/03/4815248/south-ends-design-district-attracts.html#.Uz7YOvldWHh
Are you looking for a home close toSouth End? Check out some of theseSouth EndDilworthstunners!
[idxarea="6″ hood="Dilworth"]