Ballantyne– Rich With History
The development of Ballantyne is a newer one for Mecklenburg County, BUT that doesn't mean that the area doesn't have its own history!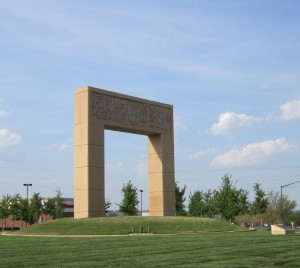 As described in Charlotte Magazine, "Ballantyne is the part of south Charlotte area outside of the I-485 loop between Rea Road to the east and Pineville to the west. It began when each of the three Harris siblingsJohnny, Cameron, and Sara, the grandchildren of famed North Carolina governor Cameron Morrisoninherited an equal share of the familys hunting preserve."
According to Charlotte Magazine, "before the early 1990s, developers expressed little interest in the sprawling, remote patch of land. Johnny Harris and his brother-in-law, Smoky Bissell, were business partners and developers for decades until opting to go their separate ways in the early 1990s. When Harris got the idea to develop the acreage, he quietly acquired surrounding lands from neighbors and farmers until he had about 2,000 acres." Harristhought out his development plan and mapped out his ideas for the eventual development of Ballantyne.The secondphase of this process was to have the area rezoned as commercial.
It wasn't much longer until Johnny and Cameron Harris decided to sell the property to developers. Smoky Bissell stepped in during October 1995 and bought out his brothers-in-laws shares for approximately $20 million. Bissell knew that the land would be a a perfect site for a businesspark!If Smoky Bissell developed the property, how did the area get a name like Ballantyne? Well, Charlotte Magazine notes that the area was named for Smoky Bissells aunt, Barbara Ballantyne. What a fun fact!
Are you searching for a home or condo for sale in the Ballantyne area? Check some of these beauties out! Give me a call if you see one you like!
Read more: http://www.charlottemagazine.com/Charlotte-Magazine/December-2012/Theres-Something-About-Ballantyne/