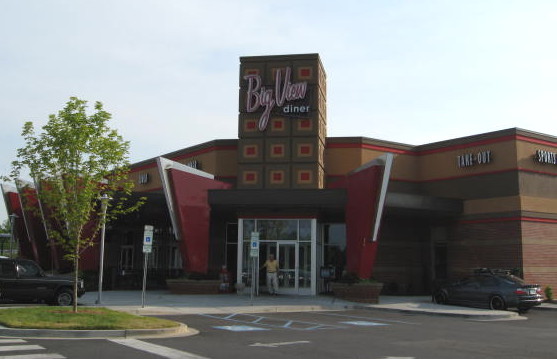 Comfort food abounds at one of Ballantyne's newer restaurants, Big View Diner, located at the corner of Hwy 531 and Audrey Kell. From the Oven-Baked Meatloaf to the Ilios Spinach Pie (served up with veggies and salad) you are certain to find something to love. And that's not all – salads, sandwiches, steaks, pasta, seafood and breakfast served all day will appeal to the pickiest eaters… Vegetarian dishes too! To check out the menu, click here. Prices are very reasonable too!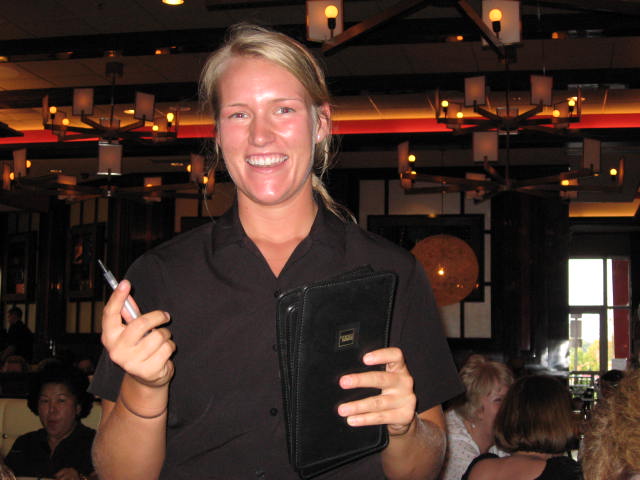 The service was good too. A little bit of a wait before the food arrived but it was hot and very tasty! Huge portions so be prepared to take home tomorrow's lunch or split a dish with someone. Our server was friendly and checked with us several times to make sure we did not need anything. Big City Diner can accommodate big groups and offers wi-fi too!
The atmosphere is a little eclectic. One of my companions, who is an architect, remarked the decor was diner/art decco/70's modern – quite a mixture of styles! There are roomy booths, tables and, of course, the pre-requisite counter at the diner – complete with a server straight from "Mels Diner" – did someone say "Kiss my Grits"??!!